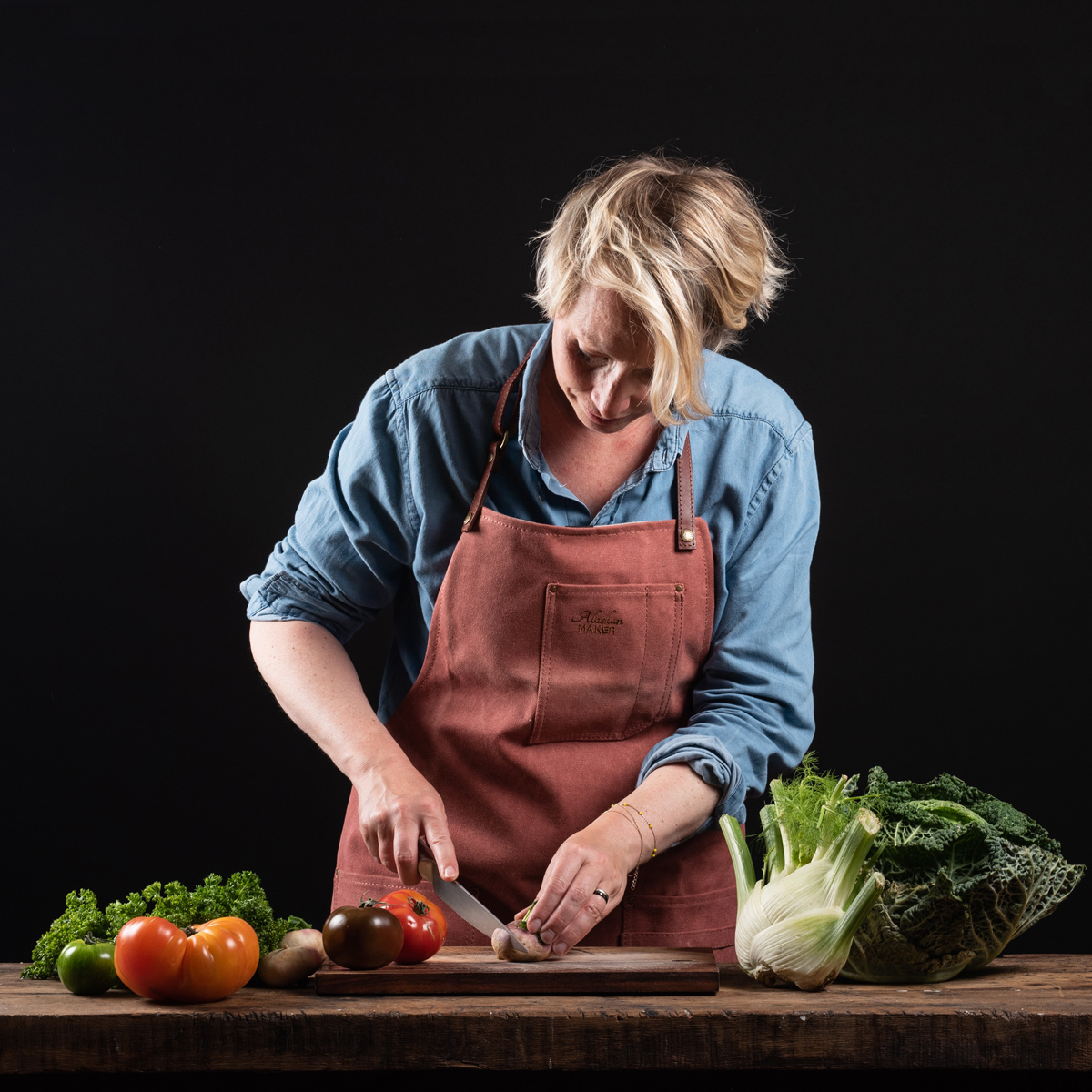 WOMEN COOKING APRON
You spend hours salivating in front of cooking shows, your head is full of ideas, then it's time to roll up your sleeves and start cooking!
The Alaskan Maker apron will then become your best ally in your culinary success! Beautiful, practical and robust, your apron becomes a necessary tool to safely cook and avoid splinters of sauce, water stains or even clouds of flour. And of course you don't have to look like a 50s housewife, with an outdated patterns'apron!
Cooking protected and with style is easy with Alaskan Maker! So meet the challenge and make your guests dream!
Discover our range of leather aprons and water-repellent waxed canvas or vintage canvas. Adjustable straps, neat design, practical pockets, robust seams. Available in many colors. Icing on the cake ? All our aprons are customizable!