Mummy Cool
Find the perfect gift for Mother's day!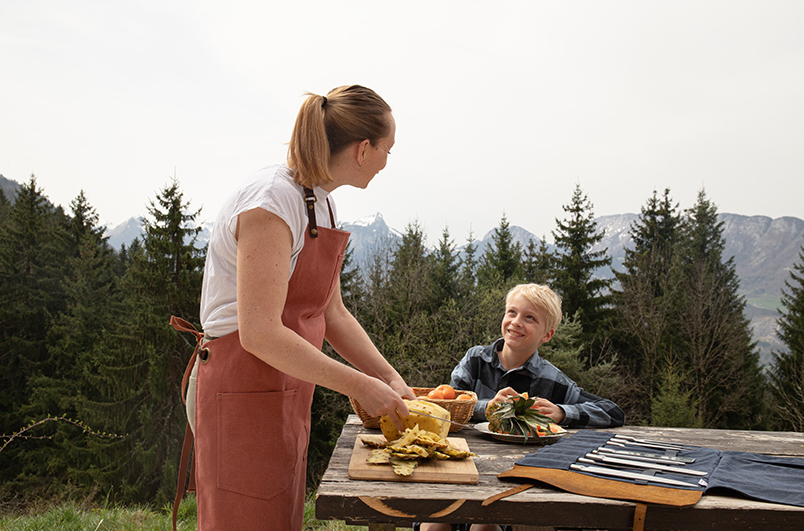 Mother's day gifts are always:
On 29th May we celebrate our lovelymothers !

It's the same thing every year: we lack inspiration and the gift never lasts very long.
Flowers, already done;
Chocolates, she already had too much;
Perfume, seen over and over again;
Jewels, way too complicated.
Stop the headache and let us help you find the original, useful and above all sustainable gift for your lovely mom!


For the mom who likes to go on extraordinary adventures



For the one who loves travelling and discovering the world, eager for wide open spaces and beautiful adventures. Make her discover the essential Alaskan MAKER products to go on a break trip. A gift she'll never forget!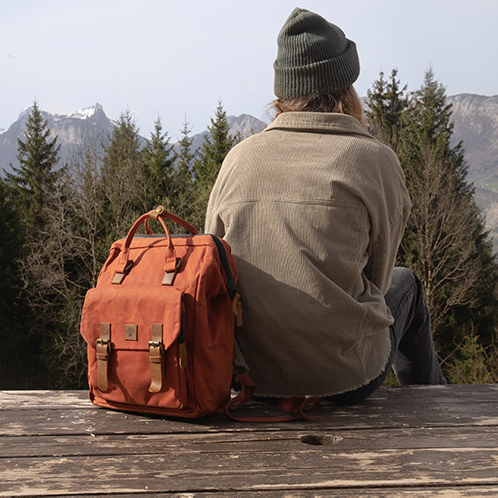 For the peerless cooker mom



For the one who likes to spend her free time in the kitchen and with whom you are sure to enjoy a good meal. A real cordon bleu, she can spend hours in the kitchen discovering new flavors and recipes. Discover our selection of cooking gift ideas to treat her.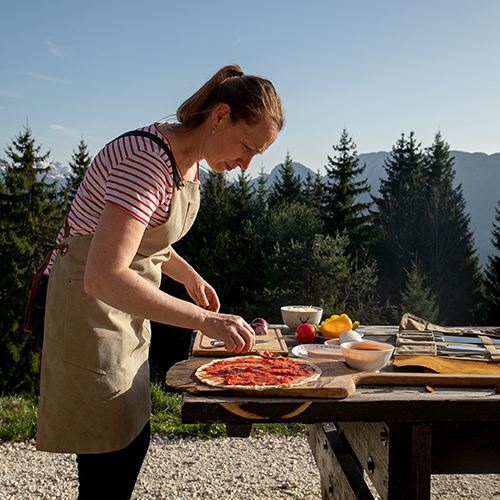 For the one who loves to take care of her plants and for whom nature has no secrets. A beautiful selection of gardening gifts that will accompany her gardening for years.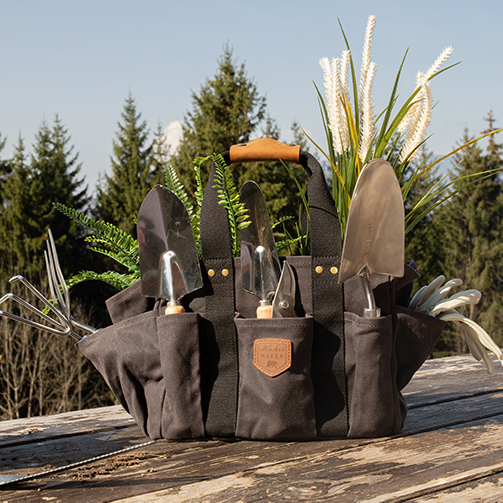 For the one who never throws anything away and for whom the phrase "nothing gets lost, everything gets transformed" is a true rule of life. Discover the selection of DIY gift ideas, she will love to use them.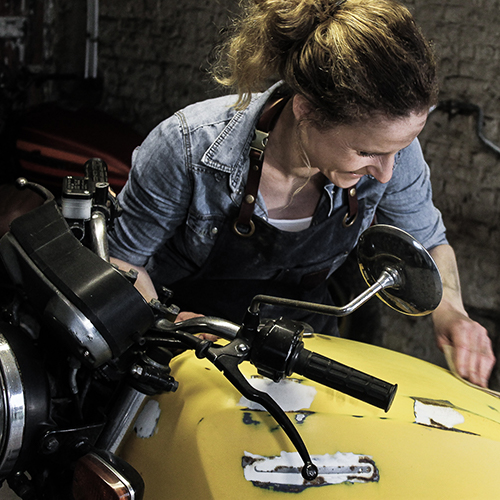 For the mom whose home looks like a museum
For the one who spends all her time on Pinterest or keeps her head in home decor magazines to find THE perfect color for her kitchen wall. For the one who can tell the difference between a carmine red and a cardinal red. Decorative gift ideas for a cozy and tidy interior.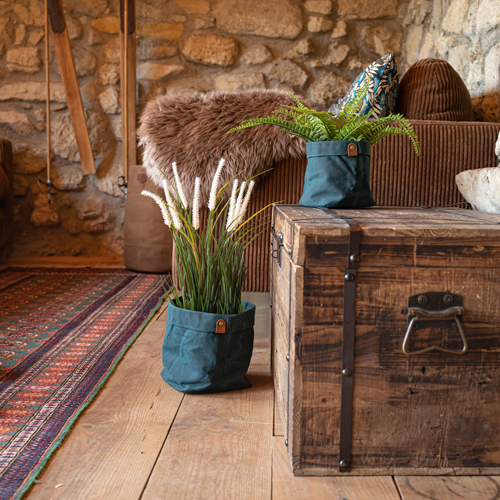 For the one and the only one
Because we only have one, and because she is exceptional and unique, you should offer her an original and personalized gift. We make our aprons embroidered in a workshop near Lille (North of France) and we directly engrave our leather accessories in our office.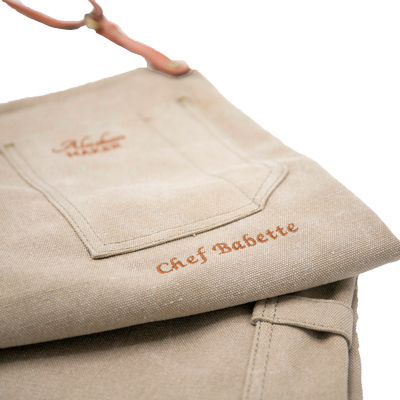 Original ideas according to your budget
When do we celebrate Mother's day?
Every year it's the same thing, we find out a couple days before THE date that we have to find a gift for mothers day. This year we have decided to help you find THE gift. Here is a selection of the best gifts you could offer her. This year we celebrate mothers on 29th May (for France only). If you live in another country, you might already have gone past the date. For instance, if you live in Belgium, Germany, Austria, Canada, Danemark, the USA etc. you celebrate mother's day on 8th May this year (2022). However, if you live in the UK, you missed the day completely as it was on 27th March.
If your mother is more of an adventurer, a great cook, or a gardener in her spare time: find on our e-shop the perfect Mother's Day gift idea that will make her heart skip a beat.
Finding the original gift idea for women is not an easy task
Finding a gift for a man is not easy, but finding a gift for a woman is even less easy. Indeed, women are often more challenging when it comes to gifts and they know what they want. It's hard to find a gift for a woman who has everything at home and wants to receive the exceptional. Our goal? To help you find a useful gift idea that could be THE perfect Mother's Day gift.

What kind of gift for Mother's Day?
Alaskan MAKER made a selection of Mother's Day ideas for moms who love to make things with their hands. We offer beautiful, practical and sturdy everyday items and accessories to spoil your little mom. Our products have been designed to last over time, to offer an exceptional gift for women. No more common gifts that we buy when we run out of ideas. Your mother will not end up with the same Mother's Day gift as the neighbour.
Give an original mother's day gift
Alaskan MAKER offers unique gifts: personalise your mother's day gift. You can have a kitchen apron embroidered or an engraved leather iphone backcover. The embroidery is done in a workshop in the Lille area, the engraving is done in our office near Lille.
Write her a little love note
To complete your original Mother's Day gift, combine it with a beautiful card to be planted to write a few lines to remind her how much you love her. Writing on a card to grow is not only original but it is also an action for the environment since this card will not end up in the trash. The planting card can be planted in your garden or in an indoor pot. Discover a few weeks later beautiful flowers of the fields ;)
A useful gift for Mother's Day
To find a useful gift idea for women on Mother's Day, we have prepared an exceptional selection of gifts to be sure to please her! The useless and ephemeral gifts we say stop. This year give her a gift that she will keep for years and that she needs. No fast-fashion at Alaskan MAKER! We create products that the adventurers and the makers really need on a daily basis. Be sure to find the right gift from our selection of women's gifts.
A sustainable gift for Mother's Day
Discover our products for adventurers and makers designed to last! Everything has been designed to last for years and to accompany your mother in all her adventures and daily experiences. We select the best materials to offer you the best products that will last for years without you having to worry about quality.