The hot (wish)list
The same old story happens every year. Your Granny Bertha offers gifts that nobody needs. Your cousin Donald is the best to find the ugly and embarrassing gift. Your uncle Rupert gives you an awkward personalised gift. And above all, your beloved mother-in-law randomly chose a gift at the very last minute.
We can't choose our family. What if we could choose our christmas gifts?
Here is hot (wish)list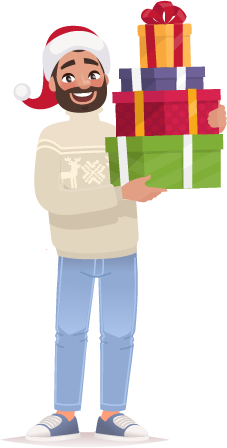 La crème de la crème (de marrons)
There is a price for everything
Except for Christmas gifts! Choose your budget.

Who are we?
We've been designing accessories for Makers and Adventurers since 2017. We draw our inspiration from the natural landscapes of Alaska. Aprons, but not only. Luggages, leather accessories, or even customisable gifts: find the rare pearl to offer.