Where are our products manufactured ?
The great American North is the inspiration of our brand : the great spaces, the raw fabrics, the wild life.
All our products are designed in our workshop in Lille : the drawing, the choice of materials, the colors, the functionalities, the templates, the packaging, ect ect
So why are our products not all made in France?

These are the difficulties we have encountered:
1- For a french factory, to work with a small brand is too risky. Developing each new product requires hundreds of hours of exchanges between the brand and the factory. So to make this work profitable they ask for either crazy minimum quantities or astronomical sums to develop the prototype, which is impossible to envisage for a small company like ours.
2 – When a factory accepted, the small brand When a factory accepts, small brands clearly fall behind the big ones: deadlines may not be met, lack of responsiveness, little recourse in case of deadline or quality problems.
3 – And finally, the product always comes out much more expensive for the same quality than in another country. An apron or a bag costing more than 150 euros is not for everyone's wallet
So we made the choice to have some of our products manufactured in China.
1- Because this is the best way we have found to offer you beautiful products at a good price/quality ratio.
2- Because they are very reactive, you have an answer to a question within an hour, whereas in France it often takes...1 week. It's a real pleasure to work with Lily, Angèle and Jason (from China).
3- Because Made in China does not necessarily mean poor quality products, on the contrary. The Chinese are historically a refined population.
4- Because the level of pay in China has improved considerably (the average cost of labour in China is now only half the average cost in the United States, and it is increasing by an average of 20% per year). In the space of a few decades, millions of third world citizens have left poverty behind and gained access to a middle class lifestyle: education, culture, transport, health, the environment, and greater political freedoms, thanks to globalisation. We personally visit our factories regularly: we assure you that we do not exploit anyone and the working conditions have nothing to envy to the workshops we have visited in France. Here is for example the workshop that makes our aprons: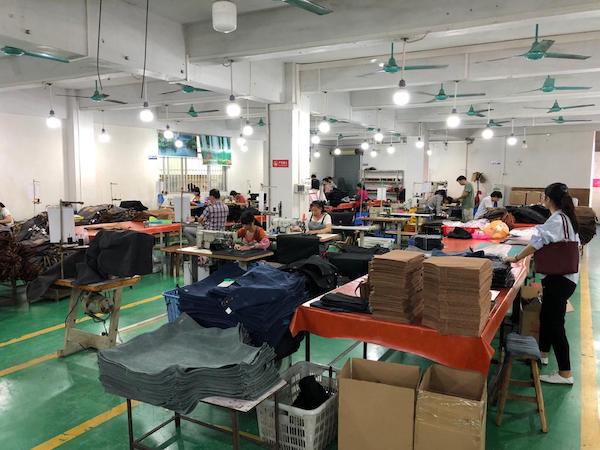 And these are the smiles we are lucky enough to get when we go around the different workstations: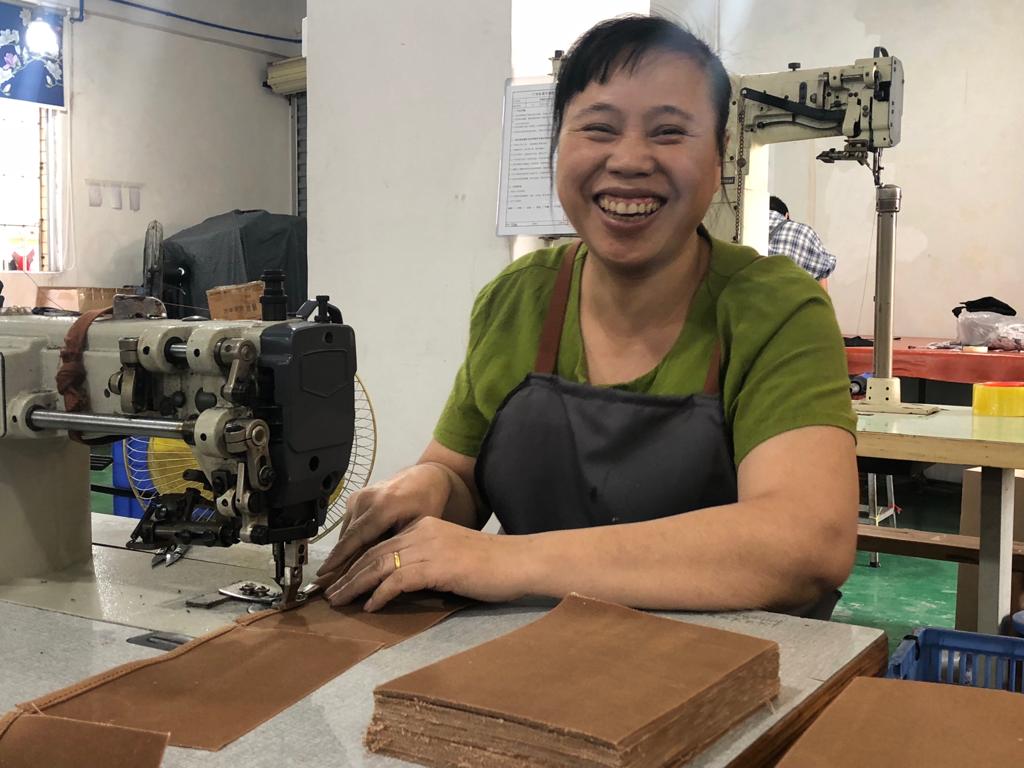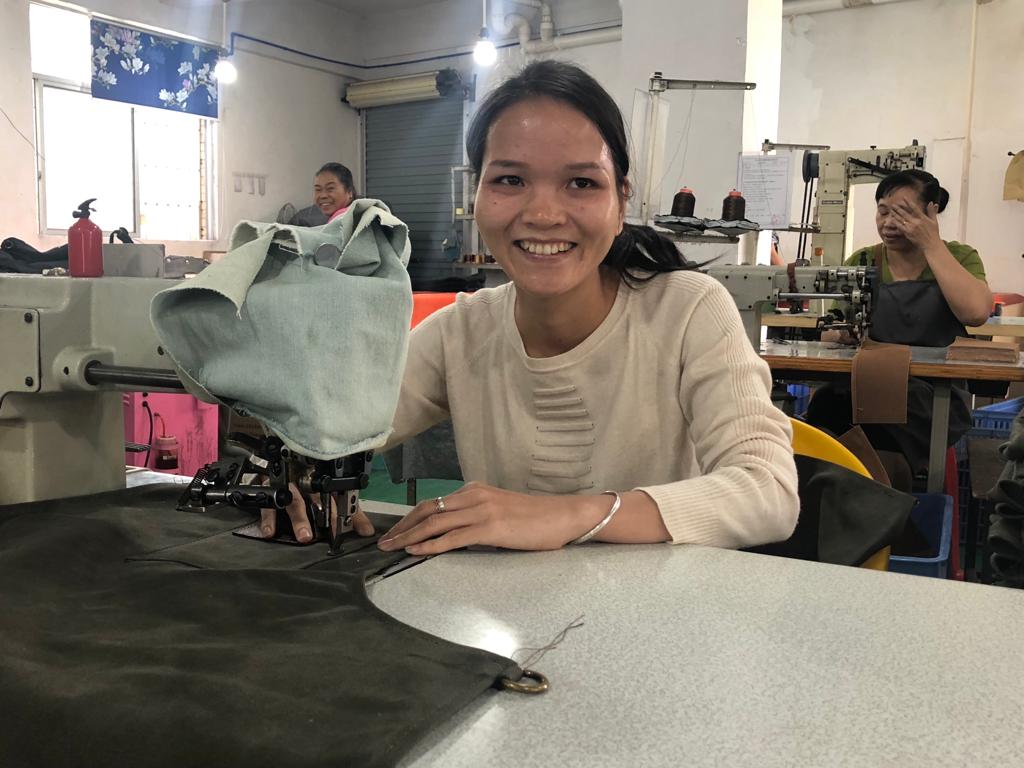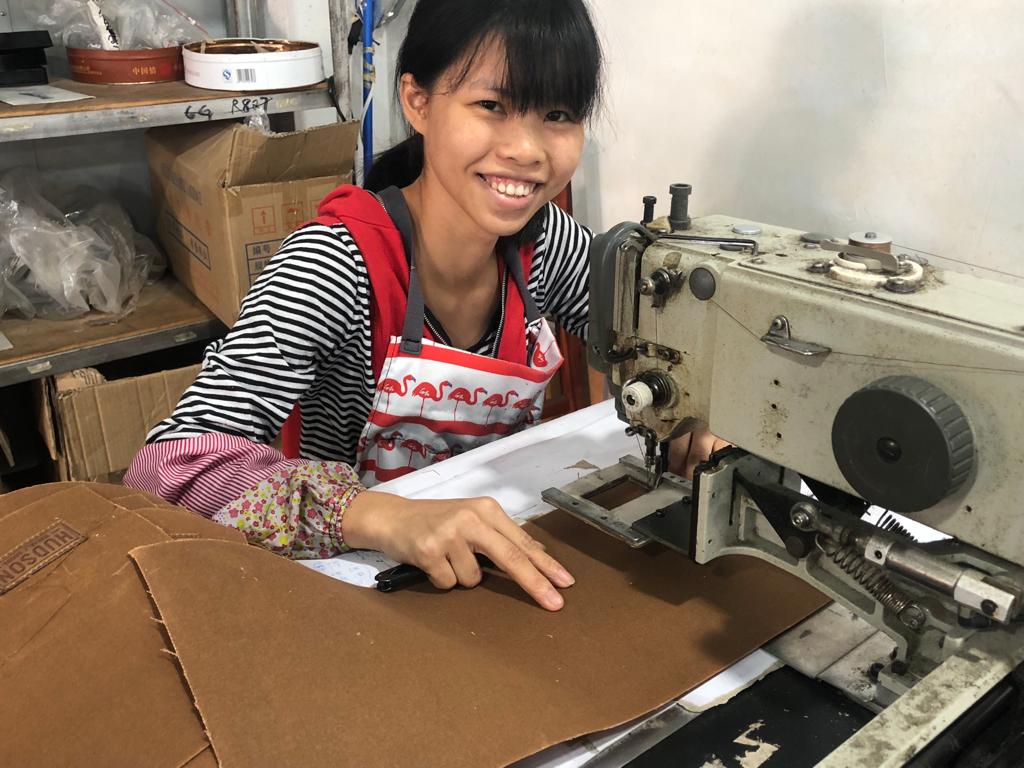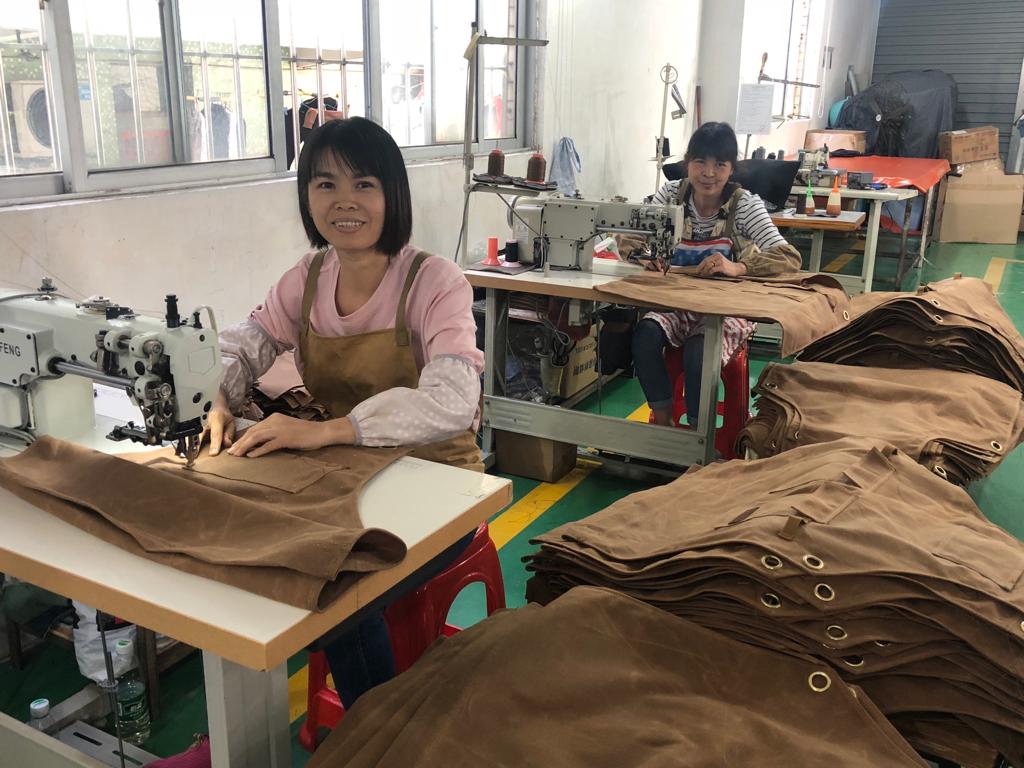 To tell you the truth, China has become too expensive for most textile brands to reduce their manufacturing costs. They now prefer India, the Philippines or Bangladesh.

When we can, we favour Made in France!

The proof, our FIREPIT brazier is 100% made in Lille. (Even the strap to carry are woven in Lille)
We also do all the customization of our products in our premises or at partners in the vicinity

Whatever the place of manufacture of our different products, we always keep in mind to design sustainable products. We hate rubbish that gets thrown away after a few months of use.


What about our carbon footprint?
We are part of the 1% FOR THE PLANET corporate donors. Thanks to them, we donate 1% of our turnover to the organisation SUN BEAR OUTREACH, an organization that works CONCRETELY for the Malayan bears.
► Collects the bear cubs to reintroduce them in their natural environment
► Receives adult bears living in captivity in very poor conditions to put them back in large forest enclosures in Borneo.
Want to know more? We are at your disposal with great pleasure on our online chat or by mail.
The Alaskan MAKER Team