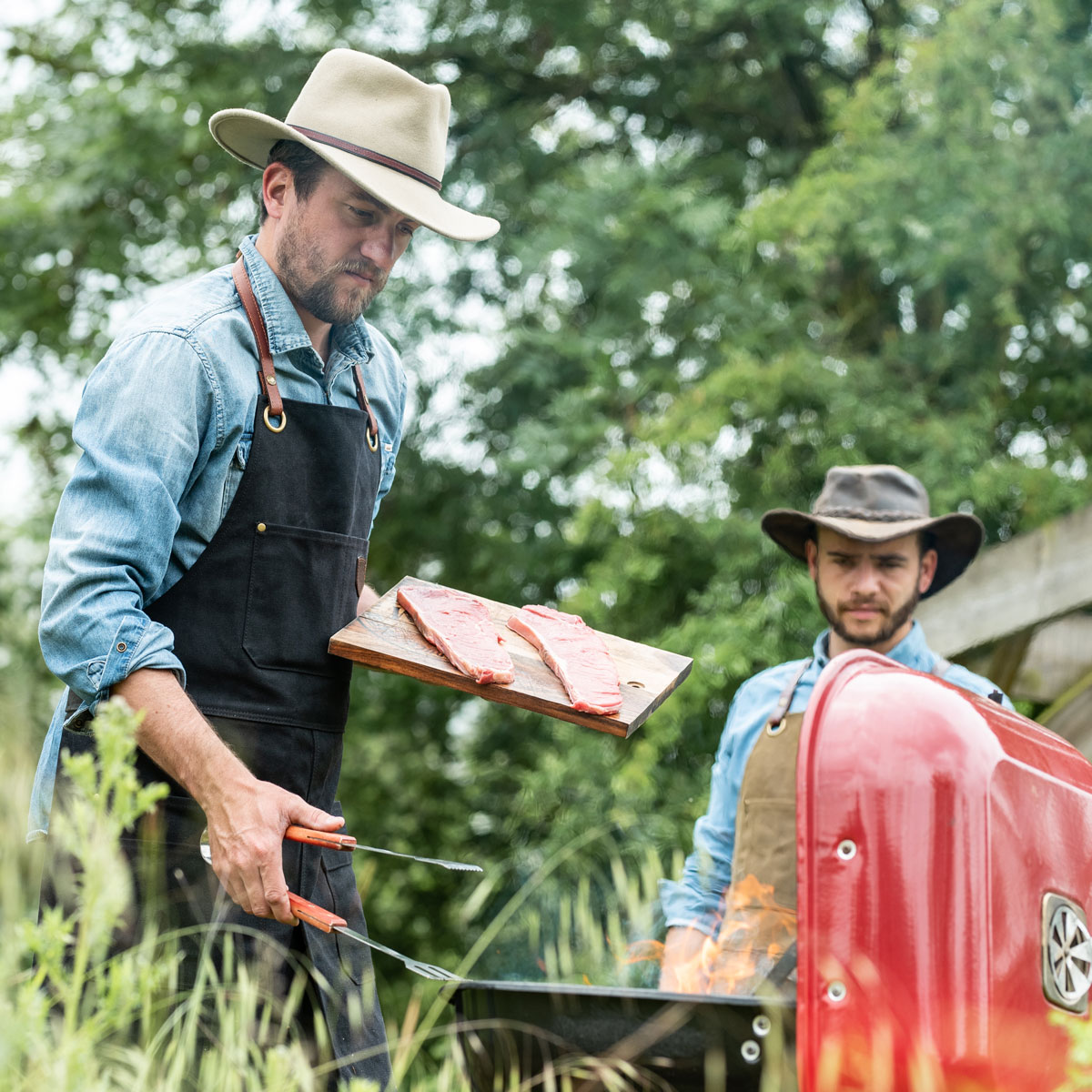 BARBECUE APRON
Sun is shining ! And who says sunny days, says meals in the garden, friends and barbecue grills. Have a good fire going and an adequate ember bed, mastering cooking, feasting the whole family, is a mission that must be taken very seriously.

With a lot of seriousness certainly, but with class too! Exit the aprons "I am on fire" or "Kiss the cook". We think that a barbecue apron should be beautiful, robust and handy! Go for the Alaskan MAKER aprons and choose the perfect barbecue apron that will highlight your expertise!

And above all, take advantage of the present moment in complete relaxation.
Aren't we good here, in the open air, a glass of fresh rosé in hand and a beautiful Alaskan MAKER barbecue apron?