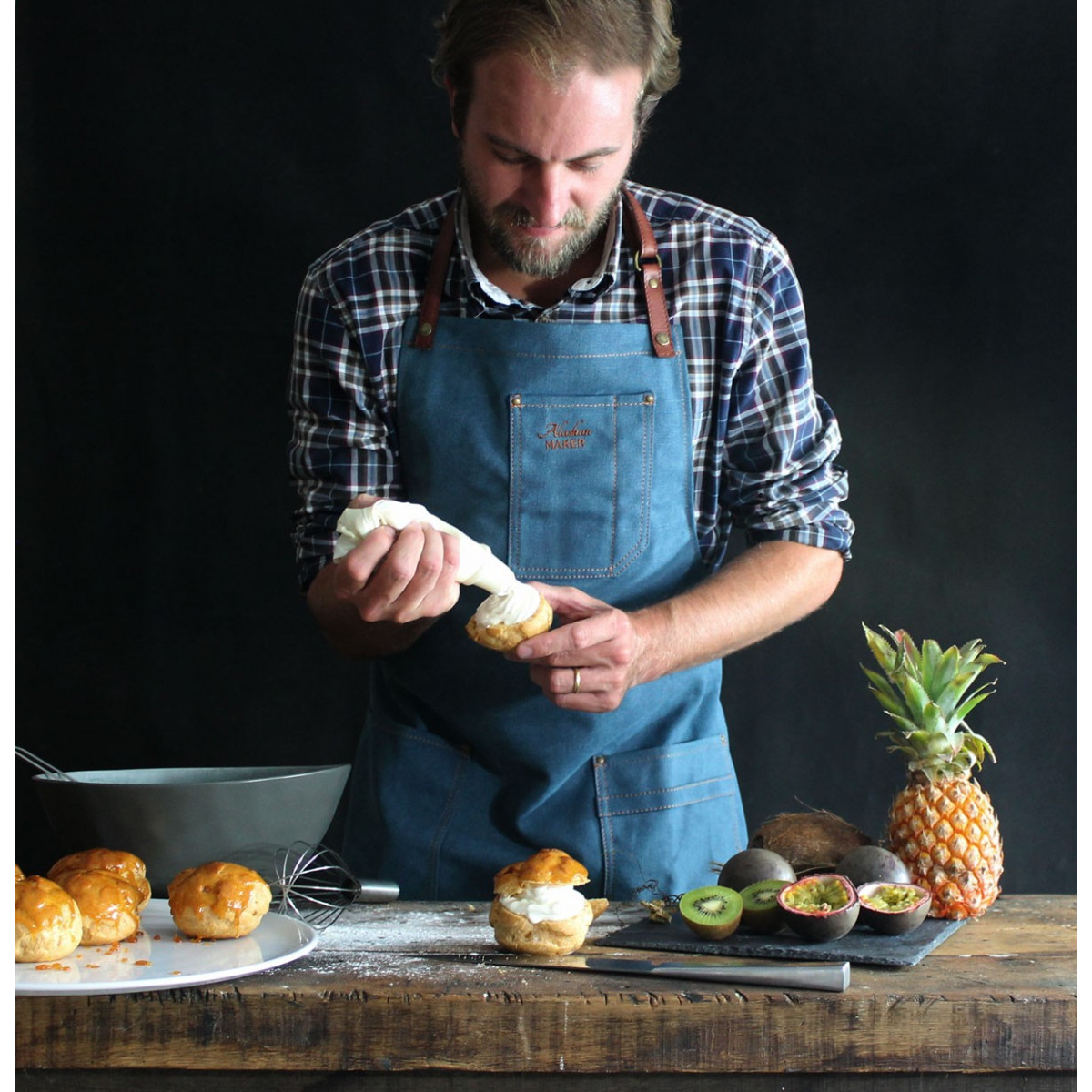 MEN COOKING APRON
Cooking is not just for women, even if stereotypes die hard. We all know super talented men behind the stoves who love to cook.
A man who as soon as he finishes work puts on his apron and goes to the kitchen to simmer good little dishes which he only has the recipe for.
But for that no apron with ugly design. He needs an apron worthy of his expertise and which makes him look proud! This is where Alaskan MAKER comes in. You will find in our range an apron which will necessarily fit him like a glove and which above all he will use every day. An ideal gift for a cooking fan!
Discover our range of leather aprons and water-repellent waxed canvas or vintage machine-washable canvas. Adjustable ties, neat design, practical pockets, robust seams. Available in many colors.
Icing on the cake ? All our aprons are customizable! Find out more