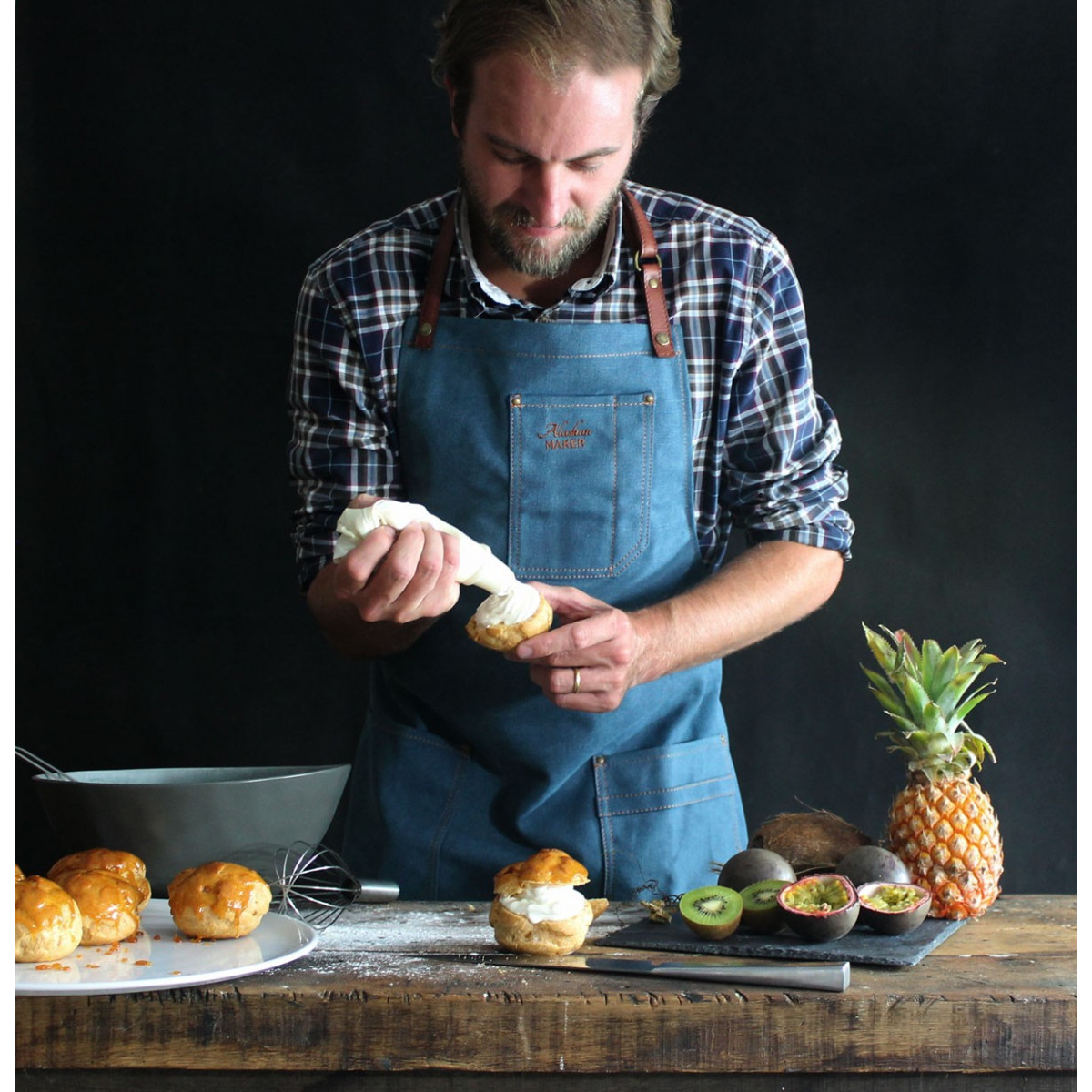 DENIM APRON

A denim apron transforms the classic apron into a unique piece!

Today a new wind is blowing, it's the comeback of home-made, we no longer assimilate the apron to the stove or the housewife. Today we choose by passion to do things with our hands! Homemade is back in fashion. Cooks or gardeners, we all need a good apron and the era of frills and peas is over! An apron is a fashion object designed with robust, resistant and noble materials that offer high-end protection.

An Alaskan Maker denim apron is a modern apron that you will proudly display in all circumstances.

The apron is the practical and trendy accessory you need to have at home!