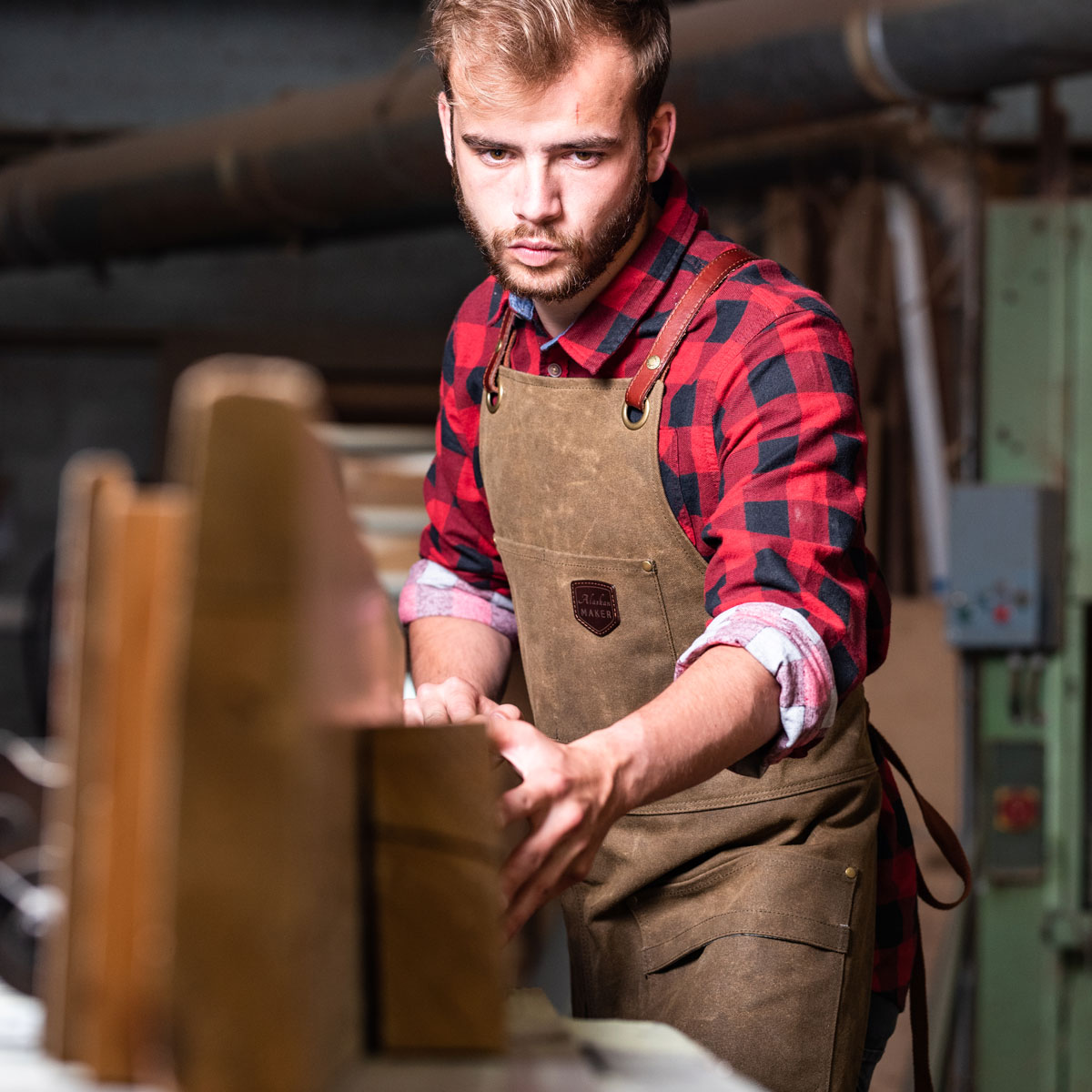 MAN APRON

An apron is no longer a rag for doing the dishes or a useless but funny gift to give to a friend.

At Alaskan MAKER we think that an apron for a man is a practical and trendy accessory that you must have at home!

Because today cooking, tinkering, decorating or gardening is no longer a constraint or a hobby of the elderly, it is a modern and passionate choice!

So at Alaskan Maker we decided to put DIY enthusiasts in the spotlight and offer them a brand that understands them and that is there to pamper them.

So for our aprons we banish the farmhouse style, flounce flaps, naked men, gingham and slogans.


At Alaskan Maker, we want to make the apron lose its ridiculous and needy side to make it a trendy men's accessory that we wear proudly!