What is the carbon footprint of the transportation of our equipment?

When we created our company, we looked for the best workshop to produce our equipment for backpackers and makers. We then found a garment factory, located in China specialized with waxed canvas and leather.


We therefore asked ourselves the question of the transport of goods and our carbon footprint.


We had the idea that transport by container ships is extremely polluting, much more polluting than by truck. However we had omitted an important detail, what differentiates the container from the truck is its size. While a truck transports on average 10T of goods, a container carrier can transport up to 190,000T!
It is therefore necessary to compare what is comparable, namely the CO2 emissions per tons of goods transported.


We therefore compared our container transport model from Canton to Antwerp and then road transport from Antwerp to Lille with other means of transport.
This model is up to 7x less polluting than transport by truck and 3x less polluting than transport by train!
Source: https://www.ecotransit.org/
Measurements in CO2e emissions in kilograms from the source of energy production to and including the journey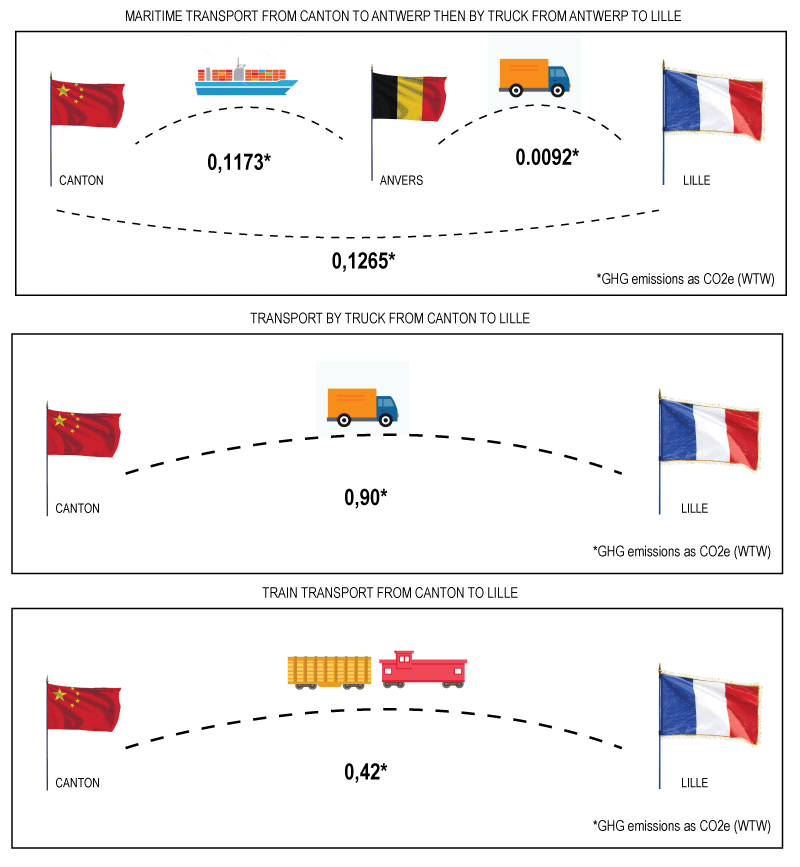 And why did we not choose a country closer for our production?
First of all, because we have not found a factory to produce our equipment but also because to our surprise land transport from a country like Portugal is not less polluting.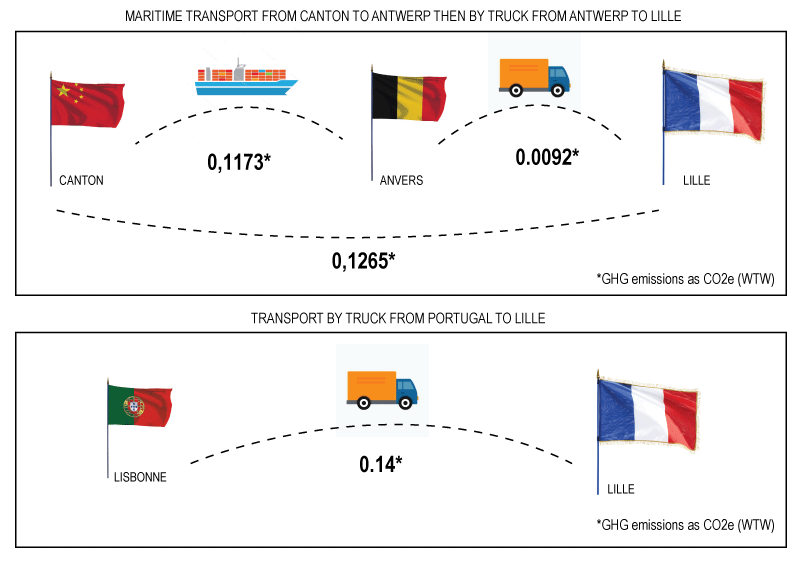 You now know that choosing the best factory and reducing your carbon footprint is not an obvious equation and that you have to be wary of preconceived ideas.
We are aware that the best solution is to produce locally, which we do when it is possible, like with our 100% locally made firepit.