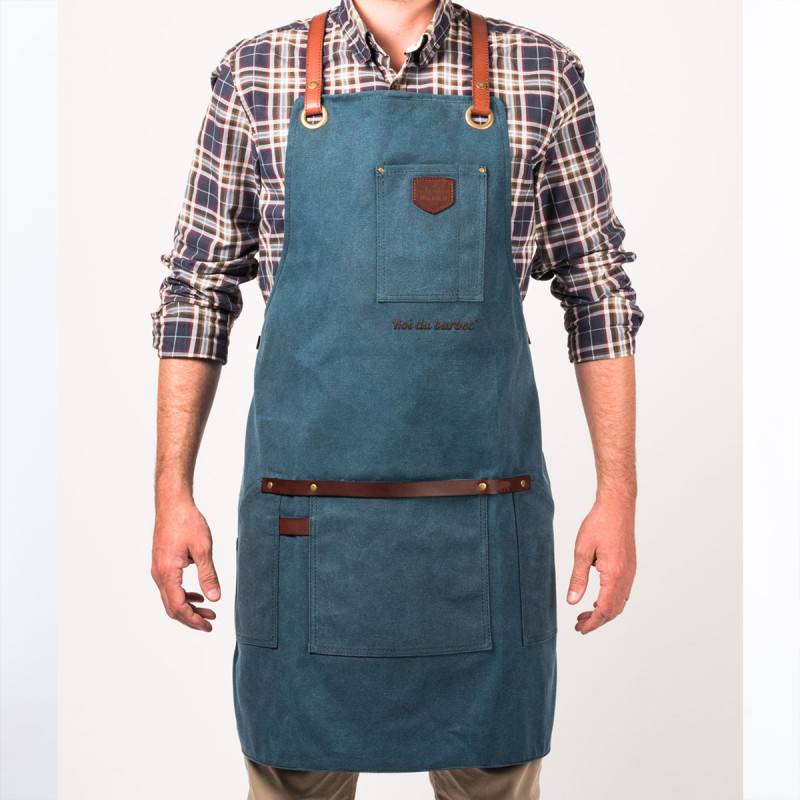 View larger
Online only
Custom Apron N°547
Personalize your apron N ° 547!
Choose:

1/ Your apron color

2/ The color of the embroidery: : Black, Beige or Brown

3/ The Strap System
Do not make mistakes, we could not change it or refund it!
Let's go!
en stock
Warning: Last items in stock!
Retour en stock prévu le
Personnalisez votre produit
arrow_drop_downRécapitulatif :
Partagez votre création avec vos amis.
Télécharger l'image
More info
This apron is made with thick coton waxed canvas, it makes it waterproof and dirt-repellent.
You will be well protected and always dry for all your activities!
Comes with a nice storage pouch, perfect to make a gift!

The adjustable straps of the aprons are made of comfortable leather for durability and functionality.
(For more information on the choice of sizes see SIZE tab)
We thought of everything to make it as practical as possible:
Multipocket apron: 1 pocket for phone and pencil + 3 large pockets to store tools
1 leather belt to hang tools and a rag.
1 cord on the back to easily hang the apron
The apron No.547 elegantly wears the brand Alaskan Maker with a leather logo on the chest
Available colors: Blue Navy, Olive Green, Burgundy & peacock Blue



Product customization
* required fields