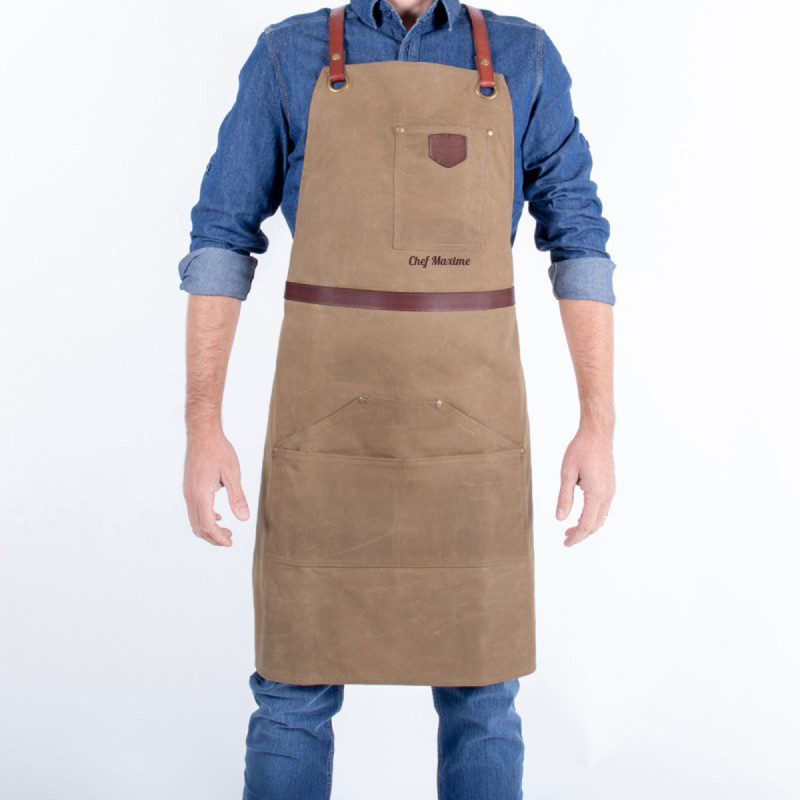 View larger
Custom Apron N°281
Personalize your apron N° 281!
Choose:

1/ Your apron color

2/ The color of the embroidery: : Black, Beige or Brown

3/ The Strap System
- Neck strap + back Straps (More infos)
- Cross back straps (More infos) - The most confortable system...
Do not make mistakes, we could not change it or refund it!
Let's go!
Warning: Last items in stock!
Return in stock expected on
Customize your item
arrow_drop_downOverview :
Share your customization with your firends
Download image
Product customization
* required fields