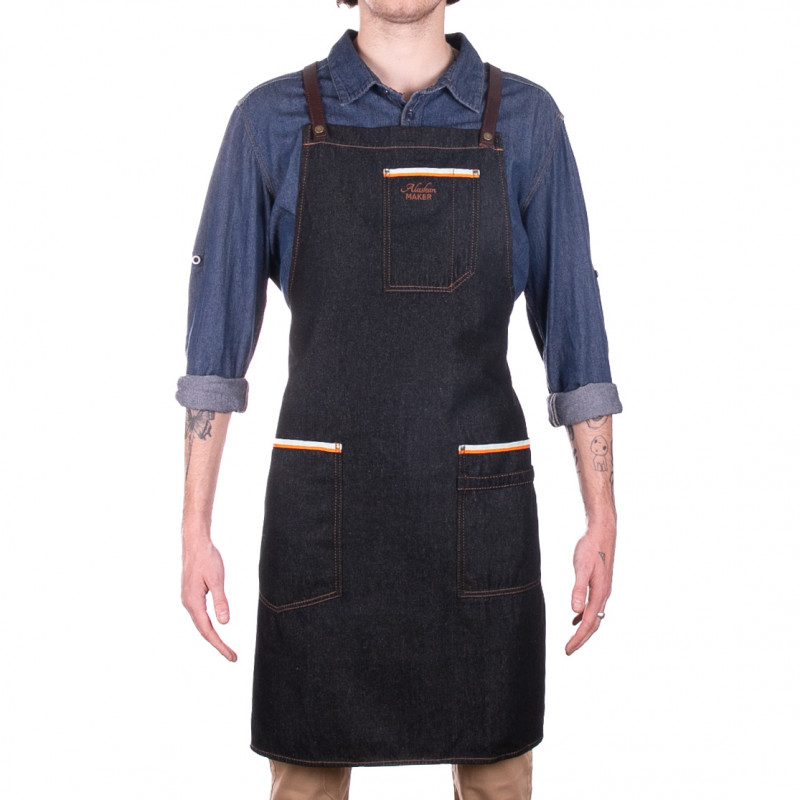 View larger
Customisable Selvedge Apron N°325
Personalize your apron N° 325!
Choose:

1/ The color of the embroidery: Black, Beige or Brown

2/ The strap system :
- Neck strap + Ties to tie
- Crossback straps
Do not make mistakes, we could not change it or refund it!
Let's go!
Warning: Last items in stock!
Back in stock on the
Customize your item
arrow_drop_downOverview :
Share your customization with your firends
Download image
More info
The jean selvedge apron which makes your cooking time better.
Vintage canva and leather ties - Sturdy
350g - Light and comfortable
Multipockets & a loop for a dish towel - Practical
Machine washable at 40° - Easy to care for
Available straps TO CHOOSE :
Neck strap + Ties to tie(+ d'infos)
Crossback straps (+ d'infos)
Guarantee as sturdy an oak.
1% for the oceans - Act for the environment
Product customization
* required fields