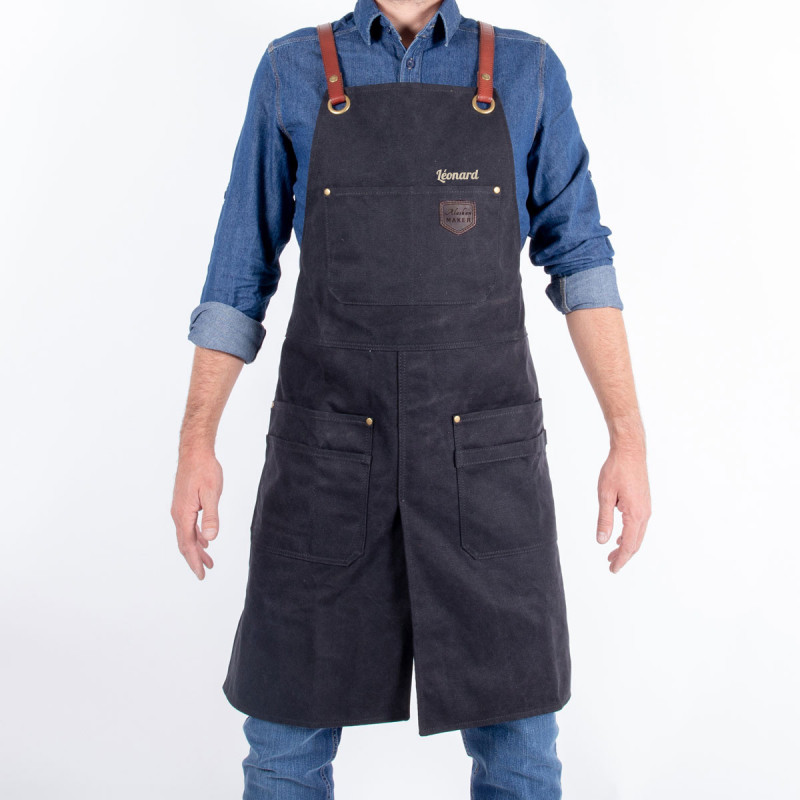 View larger
Online only
Custom Apron N°690
An all-purpose apron.
Robust : 16oz waxed canvas and leather ties
Really well proportioned: Long and split for more freedom of movement
Practical: 3 well-designed and sturdy pockets to hold all your tools & accessories
X3 Black, Olive Green & Sand
Leather Straps TO CHOOSE
- Neck strap+ strap to tie (+ d'infos)
- Crossback straps (+ d'infos)


Warning: Last items in stock!
Retour en stock prévu le
Personnalisez votre produit
arrow_drop_downRécapitulatif :
Partagez votre création avec vos amis.
Télécharger l'image
Product customization
* required fields