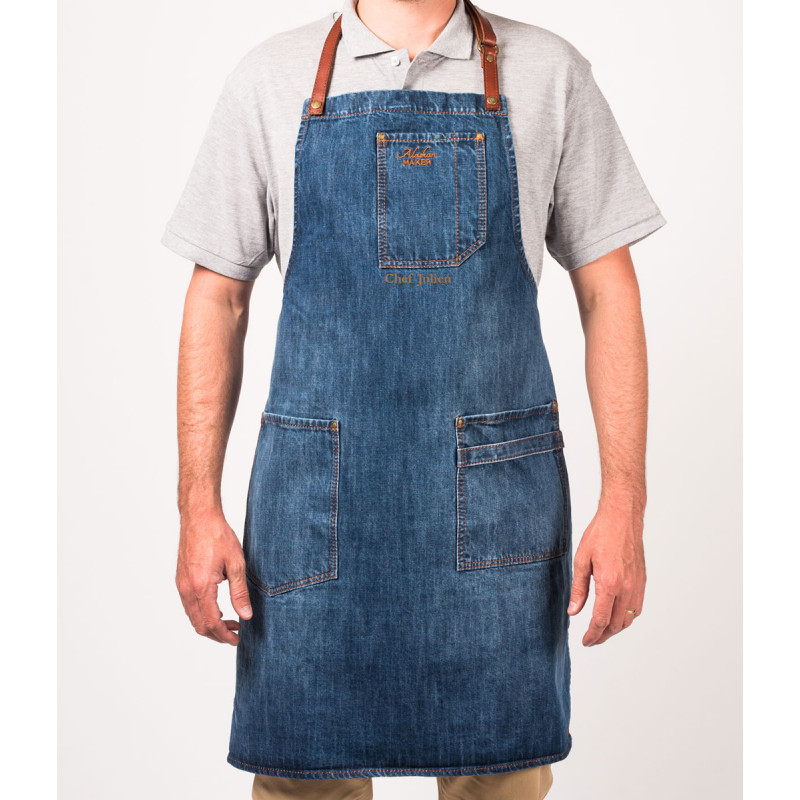 View larger
Apron No.325 - Washed Denim
A trendy apron
Resistant with its thick patinated canvas and leather ties.


/
Apron for man & woman.
3 handy pockets
X10 There's something for everyone!











Leather Straps TO CHOOSE
- Neck strap+ strap to tie (+info)
- Crossback straps (+ info)

Warning: Last items in stock!
Retour en stock prévu le
Personnalisez votre produit
arrow_drop_downRécapitulatif :
Partagez votre création avec vos amis.
Télécharger l'image
Product customization
* required fields